About South Ocean City New Jersey and 5828 Central Avenue
If you've been to the "South End" of Ocean City, you'll know why we love it -- quiet, non-commercial and beautiful! Our home is the eighth house from the very end of the island, right across the street from the beach, with great views of the "point," the old pier, and the ocean from our front deck. Read more about Ocean City in general, and the particular charms of South Ocean City.
Also take a look at our new Newcomers' Guide to Ocean City!
Our home is available for rent! Take a look... we're almost booked this year, but there is lots of availability for 2021...
Our home was not hurt by Sandy or other recent storms, and our beach is fully restored and much larger. Here are three photos: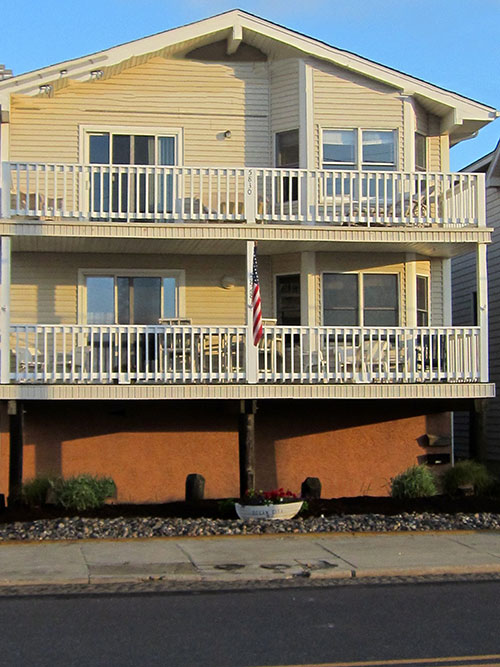 Our home (first floor), completely relanscaped.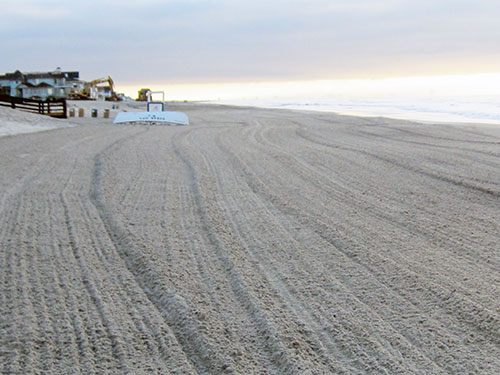 57th Street Beach looking north. Taken from across the street from our home.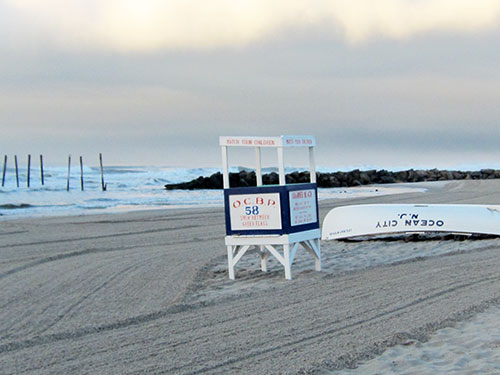 58th Street Beach looking south. Taken from across the street from our home.
Here are a few photos of the house. It sleeps 8 with three bedrooms and two full baths, central air conditioning, heat, ceiling fans, two TVs with cable and is fully modern and well-equipped (see list of all features on our Details Page). There are many more pictures on the Pictures page. Click any photo to see a larger image...